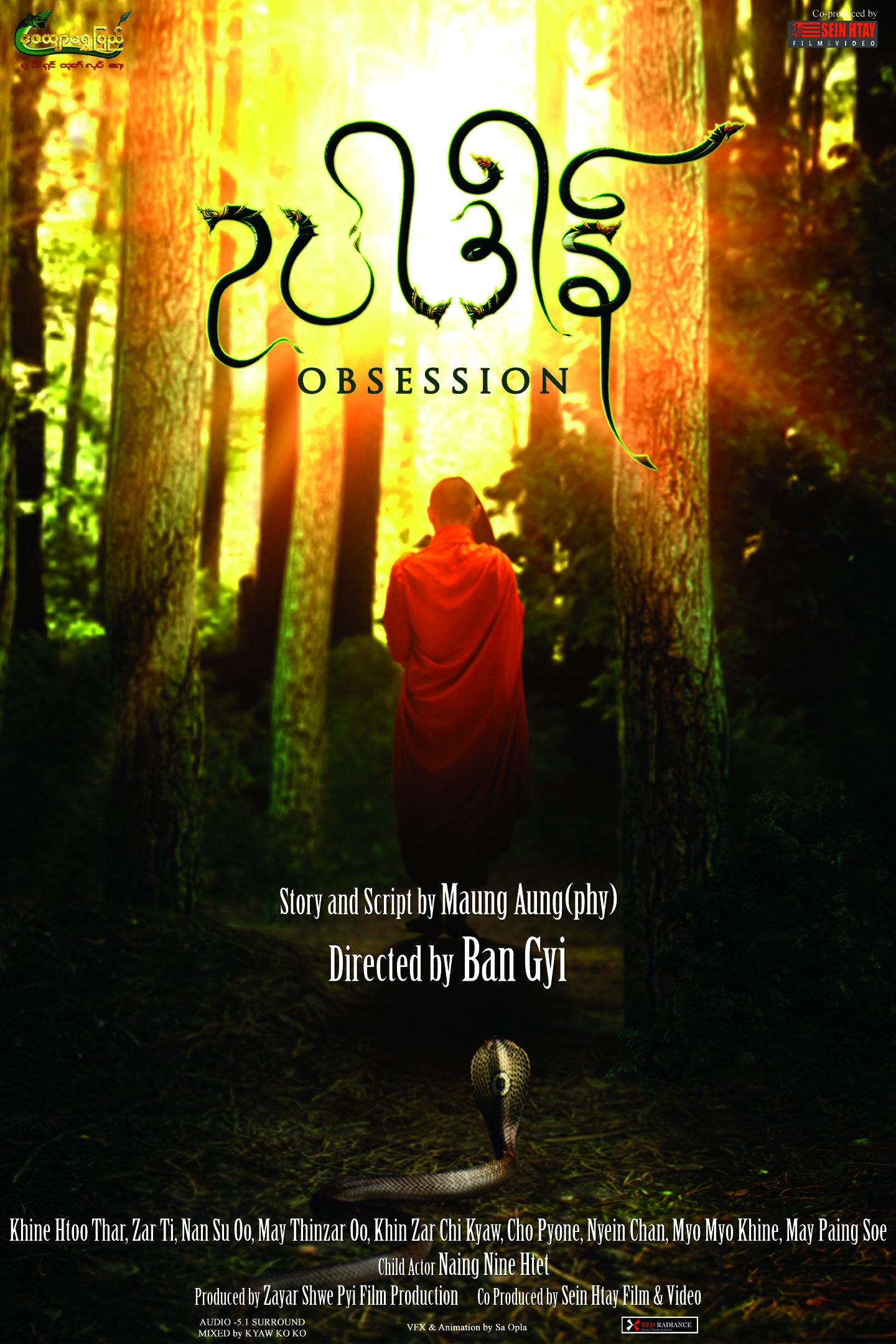 Director: Ban Gyi
Country: Myanmar
Running Time: 114 minutes
Producer: Zayar Shwe Pyi
Starring: Khine Htoo Thar, Zar Ti, Nan Su Oo, May Thinzar Oo, Khin Zar Chi Kyaw, Cho Pyone, Nyein Chan, Myo Khine, May Paing Soe, Naing Nine Htet
The young Monk, U Wunna Thiri who abandoned his mother and everything for religion that he loved and treasured more than his life.
Pyae Sone Khin a patron of the young monk treasured and protected the religion.
Due to her age and good intentions, she was not considering about what right or wrong and providing everything for the young monk who came to learn Pariyati literature as he wished to repay gratitude with dhamma to his patrons. The Pious patron thought she is a destroyer of religious and begged for forgiveness in front of Buddha. She died and became a snake due to her attachments and her wanting to become the helper of the young monk to attain the virtues.