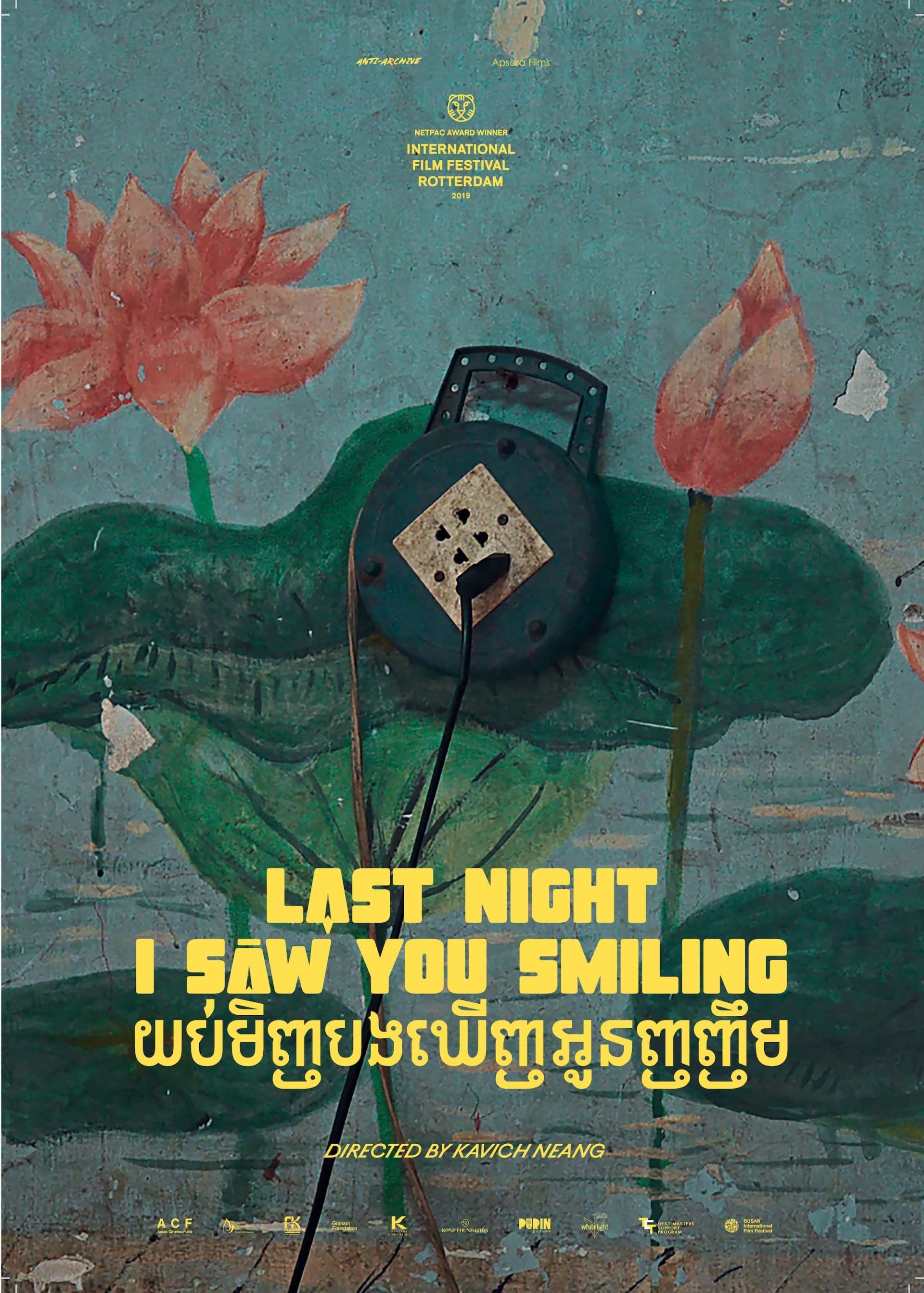 Country : Cambodia
Titles : Last Night I Saw You Smiling
Genres : Documentary
Rating :
Year : 2019
Time : 77 นาที
Director : Kavich Neang
Actor : Chhunnat Pok, Kimleang So, Thida Nop, Rany Bo, Sophanara Dy, Sandap Suos, Sithul leng, Brosleap Chet (C-Leap), Sokha Hun, Dyda Pok, Sody Neang, Visal Neang
Synopsis :
One decade after Cambodia's independence and amid a movement of New Khmer Architecture, Cambodian architect Lu Bun Hap and Soviet architect Vladimir Bodiansky constructed the Municipal Apartments, also known as the White Building. The housing block bore witness to a tremendous series of events: the young nation's Golden Age; a traumatic breakdown under a radical regime; decades of cultural revival centered within its walls; and, the rapid pace of capitalist development that would ultimately lead to its demise.
When director Kavich Neang learns the 493 families of the White Building, an architectural landmark in Phnom Penh where he lived since birth, have agreed to vacate for a condo development, he decides to document the last days, starting by following his parents and family. His father, a sculptor with the Ministry of Culture and Fine Arts, and his mother arrived to the White Building when the government gathered surviving artists to live there after 1979.
They express satisfaction with the compensation, but they argue amid the pressure of the move-out process. By the time that they leave, they cannot contain their emotions anymore. Sophanara Dy, 68, moved into the White Building after the Khmer Rouge fell in 1979. She first refused to leave but accepted after pressure from her neighbors. She shares the stories of love and tragedy she has witnessed inside the building and in the movies from the past which she still treasures dearly. Sandap Suos, 60, arrived in 1981 but sold her flat in the 1990s, but after her husband died, she came back to rent it alone.
Although she will not receive compensation for the flat, she feels no regret: it's her destiny, she claims. Her dream was to become a singer, so she sings a pop song alone in her home for the last time. After 54 years, the building returns to brick, metal, and concrete once more. Only memory remains.